WHAT IS NORITAKE?
About the Noritake Group
Global Operations of the Noritake Group
The Company has 25 subsidiaries and 7 affiliated companies in Ja pan and overseas as the Noritake Group.
These group companies will seek for the best working environment and the best systems as well as protecting the human rights of workers. In addition they will develop activities and systems based on the circumstances of each company and the laws of the country.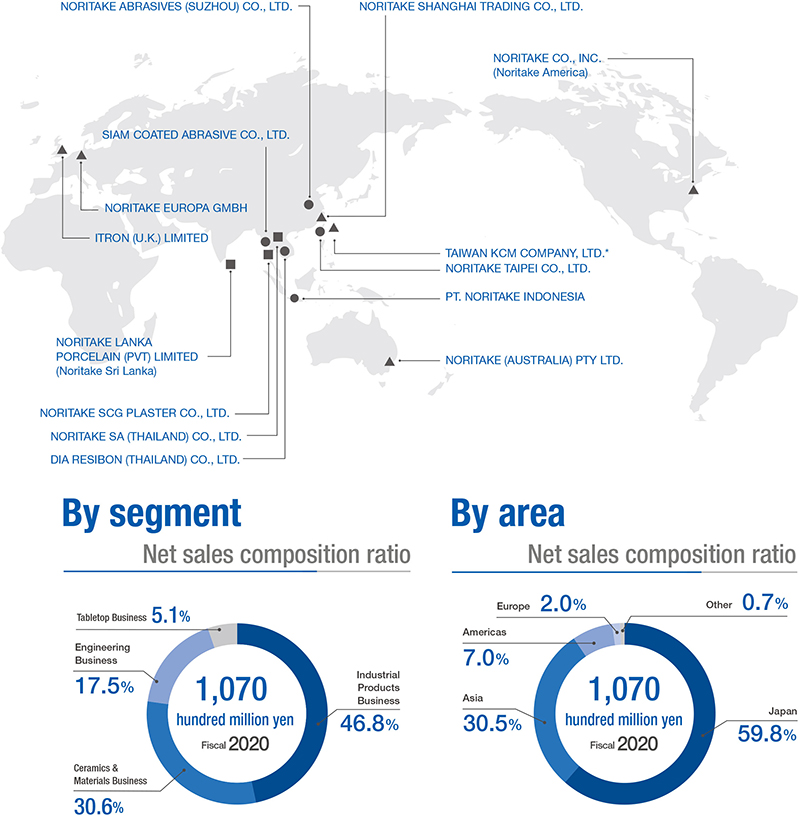 ---