PRODUCTS
Grinding & Polishing Technical Information "NORITAKE TECHNICAL JOURNAL"
Grinding and Polishing Tools
Here, you will find technical information that introduces Noritake's vision of the future, as well as new technology and products that can help you improve your grinding processes. It is our hope that the information presented here can be of use to you.
If you sign up using the new registration form, you will be able to access the NORITAKE TECHNICAL JOURNAL free of charge. By clicking "sample page," you can preview examples of the articles available in the NORITAKE TECHNICAL JOURNAL.
If you have already registered, please login from below.
If you have forgotten your password, click here.
---
The front cover and contents
You can refer the front cover and contents page before registering.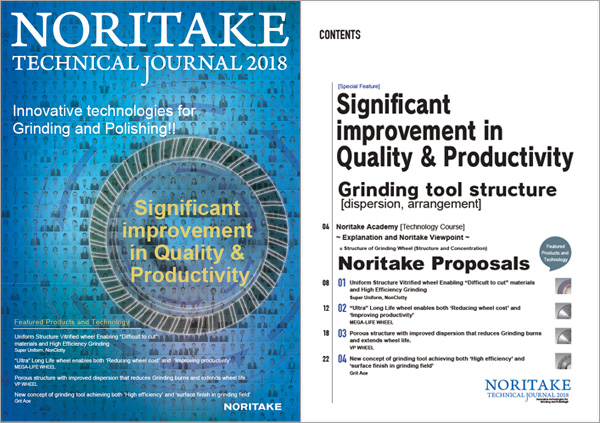 You can see the publication greeting in the second page.
Noritake Academy [Technology Course]
You will need to register in order to access this content.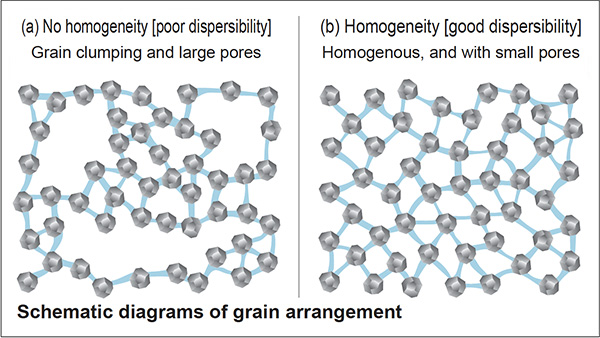 Structure of Grinding Wheel (Structure and Concentration)
The structures of grinding wheels are explained from the basic in an easy-to-understand manner, with the aid of model diagrams and grinding data.
Noritake Proposals~Featured Products and Technology~
You will need to register in order to access this content.
Uniform Structure Vitrified wheel Enabling "Difficult to cut" materials and High Efficiency Grinding
Super Uniform, NonClotty
Conventional wheel (vitrified-bond)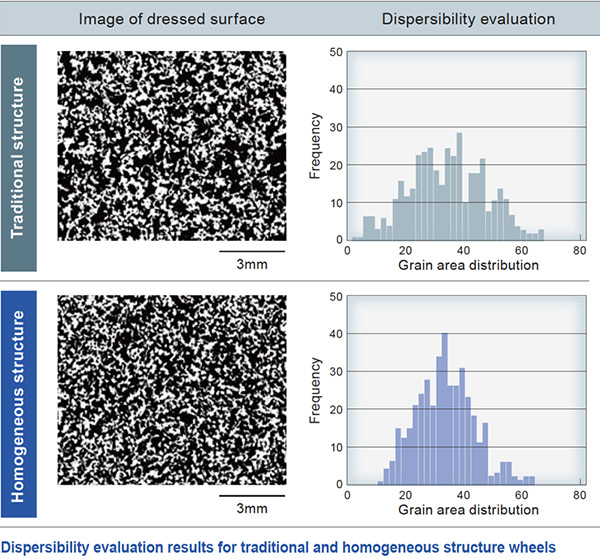 Noritake has developed homogeneous structure vitrified-bond grinding wheels "Super Uniform" and "NonClotty" with focus on abrasive grain dispersibility to suppress grinding heat and Loading, and improve grinding wheel shape retention.
"Ultra" Long Life wheel enables both 'Reducing wheel cost' and 'Improving productivity'
MEGA-LIFE WHEEL
CBN wheel (vitrified-bond)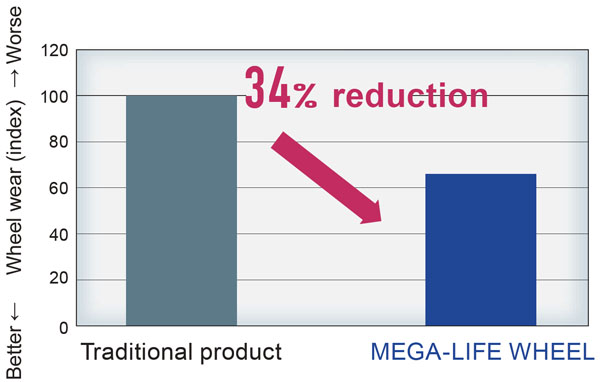 As good cutting ability tends to result in shorter wheel life, Noritake has developed "MEGA-LIFE WHEEL" offering both "cutting ability" and "ultra" long life by focusing on homogeneous structure and high-strength bond.
Porous structure with improved dispersion that reduces Grinding burns and extends wheel life
VP WHEEL
CBN wheel (vitrified-bond)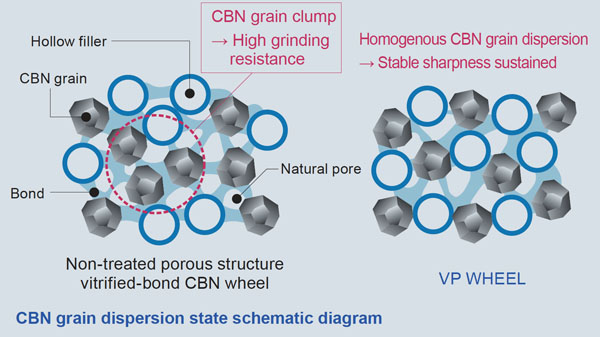 Noritake has developed "VP WHEEL" offering excellent sharpness and long wheel life through the adoption of abrasive grain dispersibility and multi-pore structure technology.
New concept of grinding tool achieving both 'High efficiency' and 'surface finish in grinding field'
Grit Ace
Diamond/CBN wheel (metal bond)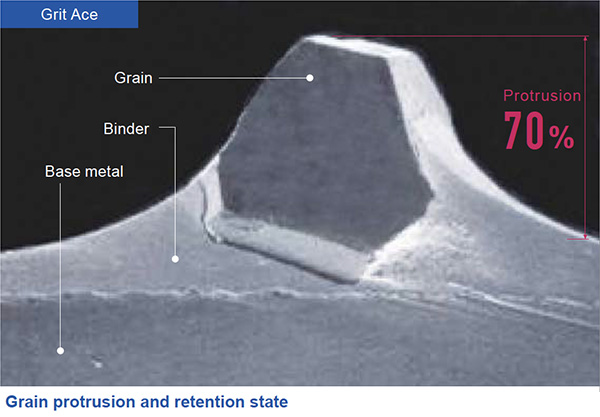 Noritake has developed "Grit Ace", with grains fixed in single layer, offering sharpness, long life, and machining accuracy through the adoption of unique new technology.