PRODUCTS
Metal Casting Plaster
Ceramics & Materials
Thick Film Circuit Substrate

Decoration Materials

Electronic Paste (Thick Film)

Engineering Ceramics

Ceramic cores for precision casting

Gypsum
Technical Support

Catalog Download
Demand is growing stronger and stronger for the use of plaster molds in non-ferrous precision metal casting, because casting provides good surface smoothness and excellent dimensional precision. Noritake develops casting plaster ideal for a variety of uses in order to meet the needs of our customers.
For decoration, for prototype parts, for metal injection molds, for tire molds and more
Casting surface smoothness, excellent dimensional precision, easy mold removal, easy finishing
*For more information on specifications, contact us with details on your usage requirements.
Plaster for Decorative Use: Gift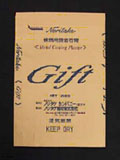 "Gift", our rapid-heating mold plaster, was created for fast-turnaround times. No shrinkage is exhibited when fired at temperatures of up to 600°C. This revolutionary plaster provides a beautiful surface finish.

Suitable for rapid heating
Shrinkage can occur during firing. If flasks are inserted into kilns up to 600°C in temperature more than 60 minutes after burying, no cracks will appear.
High heat-shock resistance
Temperatures can be raised suddenly without worrying about mold cracks.
Excellent separability
Mold removal is easily accomplished through submersion in water.
Low running costs
Rapid heading increases the lifespan of kilns and reduces electrical consumption.
Packaging
20kg
Note: Observe the following precautions when using Gift for rapid heating.
(1) Curing time after burial: at least 60 minutes
(2) Temperature of kiln: up to 600°C
(3) Tree assembly requirements
I. Tree tip location: at least 20 mm away from the upper surface of flasks
II. Wax surface area 20 mm: limited to less than 25% of the flask cross-sectional area
III. Cross-sectional area per item: limited to 4 cm2 or less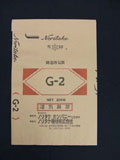 This plaster allows for excellent strong casting with sharp edges and good dimensional and area precision for low-pressure and high-pressure casting.

Areas of use
Prototypes, metal injection molds, pâte de verre, and more
Applicable metals
Aluminum alloys, zinc alloys, lead alloys, copper alloys
Packaging
20kg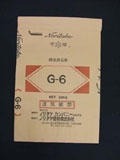 This plaster allows for excellent strong casting with sharp edges and good dimensional and area precision for low-pressure and high-pressure casting.

Areas of use
Metal molds for tires, prototypes, and more
Applicable metals
Aluminum alloys, zinc alloys
Packaging
20kg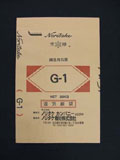 Using a high-speed mixer, air can be introduced into the plaster slurry, causing it to foam and allowing the creation of casts that are porous and gas-permeable, making gravity casting possible. Because of its high gas permeability, this plaster is used in special fields for metal casting cores of specific shapes.

Areas of use
Metal molds for rubber, heat-insulated feed tubes, and more
Applicable metals
Aluminum alloys
Packaging
20kg
Industrial Lost-wax Casting Plaster: T-6X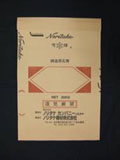 Plaster casting using the lost-wax method enables complex yet accurate cast products and makes volume production of same-shape items easy.

Areas of use
Aircraft, electrical equipment, communications, office appliance components and casings
Applicable metals
Aluminum alloys, copper alloys, magnesium alloys
Packaging
20kg
Category
Product
name
Water-mixing
amount
(%)
Stir time
(minutes)
Finish
time
(minutes)
Final
expansion
(%)
Strength (MPa)
Applications
Features
Wet
tension
Wet
compression
Foamability
G-1
80
Special
Stirring
30 - 40
<0.13
-
-
Making metal molds for tires
Good permeability
Good separability
Good heat retention
Non-foaming
G-2
47 - 49
6
40 - 55
<0.12
>0.7
>3.6
General-use products, pâte de verre, etc.
Good dimensional precision
Good casting surface smoothness
G-6
47 - 49
4
35 - 45
<0.12
>0.8
>3.9
Making metal molds for tires
Good dimensional precision
Good casting surface smoothness
For lost-wax
casting
T-6X
36 - 38
4
-
<0.7
>0.3
>1.3
General-use products
Good dimensional precision
Good casting surface smoothness
Easy removal from mold
Gift
40
3
-
0.5-0.9
>0.3
>2
Rings and other ornaments
Eyeglass components
Compatible with rapid heating
Good dimensional precision
Good casting surface smoothness