PRODUCTS
Vitrified-bond CBN "Muscle Wheel"
Grinding and Polishing Tools
Grinding Wheels

CBN Wheels

Diamond Tools

Coated Abrasive

Coolants

Related Products
Technical Support

Catalog Download

Grinding & Polishing Technical Information "NORITAKE TECHNICAL JOURNAL"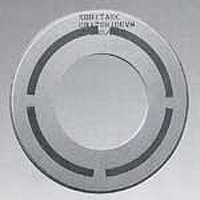 The Muscle Wheel is a hybrid vitrified-bond CBN wheel that uses plastic-reinforced hard porcelain vitrified bonds. Working in combination with pores that improve its grinding performance, this grinding wheel offers both high grinding efficiency and long wheel life with excellent performance for intermittent grinding that is prone to impact loads.
Long life with minimal wear loss.
Offers highly precise machining with excellent shape maintenance.
Enables highly efficient grinding.
Effective for intermittent grinding.
Excellent surface finish roughness.
| | |
| --- | --- |
| Grinding wheel | CB120P200VH1H φ350 |
| Wheel speed | 80m/s |
| Dresser | Wheel dresser |
Inner diameter grinding on bearing
| | |
| --- | --- |
| Grinding wheel | CBX270Q200VV2H 2.9x4x1.7 |
| Wheel speed | 22.75m/s |
| Dresser | 0.225m/s |