Engineering
Heating Furnaces / Kilns

Drying Furnace

Batch Kiln

Far Infrared Conveyer Furnace

Other Drying Furnaces

Roll to Roll Far-infrared Heating Furnace

Far Infrared Heater

Firing Kiln

Roller Hearth Kiln

Rotary Kiln

Batch Kiln

Refractory

Search by industry or usage

Energy

Electronics

Automobiles

Displays and lighting

Other

Mixing Technology

SM Engineering Equipment

Heating and Cooling Systems

Mixing Systems

Powder and Liquid Dispersion System

Reaction System

Laboratory Test Systems

Heat Exchangers

Static Mixer (SM)

Gas absorption(Option)

Homogenization

Miixing

Option Parts

Search by industry or usage

Cooker / Steam Mixer

Cutting Machine (Thin Cut Master : TCM)

Filtration Systems

Search lubricants

Coolant Filtration Systems

Centrifuge

Coolant Tank Unit

Magnetic Separator

Cyclone Separator

Paper Filter

Backwash Filter

Centralized Filtration Systems

Search filtration materials

Filtration Related Systems

Ceramic filter
Technical Support

Catalog Download
Working temperature:400~1400°C
Silicon carbide based nonmetallic heating element.
Keeps a clean environment inside the kiln.
Simple to use and easy to maintain.
Suitable for various unique atmospheres.

We have special coating that protects the heater from rapid degradation at severe kiln
atmospheres. We have coating materials such as CVD, alumina, glass and so on.

The center section of the heating element will not heat up. Therefore, uniform heating
in the horizontal direction is possible. This type is effective for wide continuous kilns.
Protection Tube Attachment Type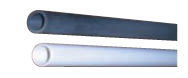 Protection tube will prevent the heater from oxygen and alkali which may be emitted
from firing products. Protection tube material includes alumina, mullite, SiC and others.
Working temperature:~1000°C
Heater unit is a combination of insulation material and heating element.
We can offer miniaturizations and high efficiency firing furnaces.
Uniform heating is possible by heating the entire surface.

Molybdenum disilicide-based heater for high temperature.
High purity material is used for this heater.
It will extend the life time of glass protection film which is formed at the surface of heating element.
It is high efficiency against creep features and has a high mechanical tolerance.
Working temperature:1500~3000°C
Useful at high temperature zones up to Max. 3000°C.
High purity can be achieved in ppm by high temperature halogen treatment.