Engineering
Heating Furnaces / Kilns

Drying Furnace

Batch Kiln

Far Infrared Conveyer Furnace

Other Drying Furnaces

Roll to Roll Far-infrared Heating Furnace

Far Infrared Heater

Firing Kiln

Roller Hearth Kiln

Rotary Kiln

Batch Kiln

Refractory

Search by industry or usage

Energy

Electronics

Automobiles

Displays and lighting

Other

Mixing Technology

SM Engineering Equipment

Heating and Cooling Systems

Mixing Systems

Powder and Liquid Dispersion System

Reaction System

Laboratory Test Systems

Heat Exchangers

Static Mixer (SM)

Gas absorption(Option)

Homogenization

Miixing

Option Parts

Search by industry or usage

Cooker / Steam Mixer

Cutting Machine (Thin Cut Master : TCM)

Filtration Systems

Search lubricants

Coolant Filtration Systems

Centrifuge

Coolant Tank Unit

Magnetic Separator

Cyclone Separator

Paper Filter

Backwash Filter

Centralized Filtration Systems

Search filtration materials

Filtration Related Systems

Ceramic filter
Technical Support

Catalog Download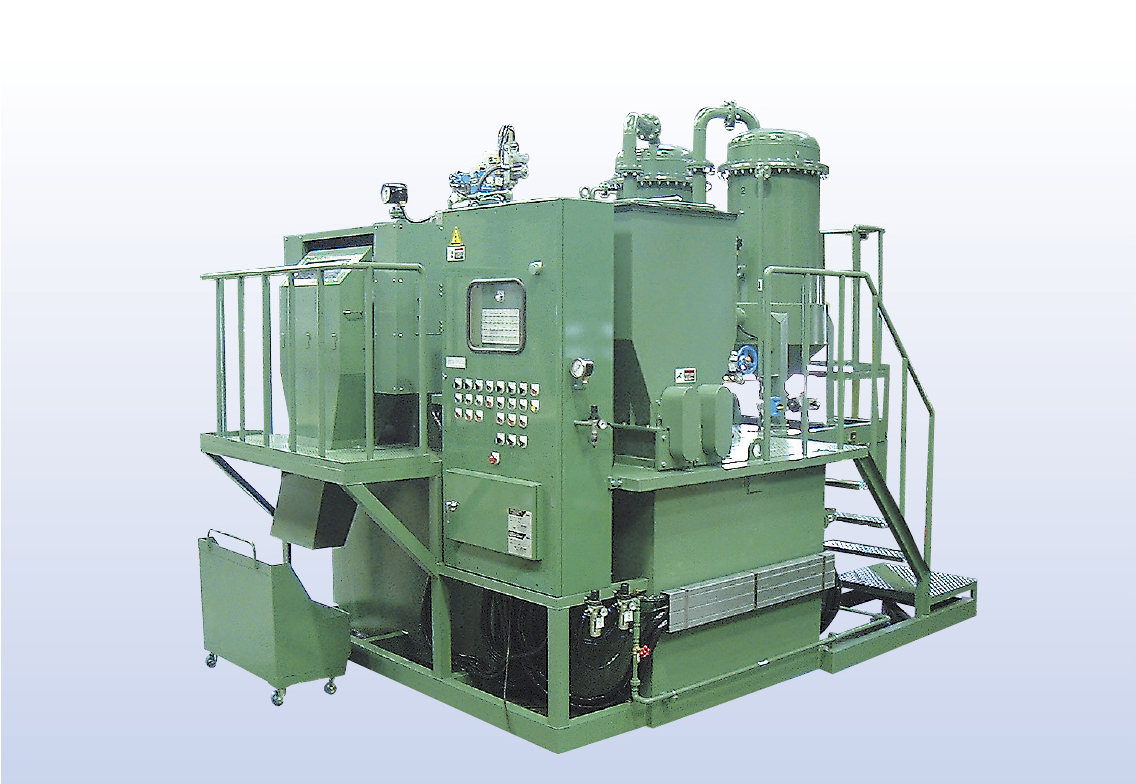 A fine filtration film is formed on the front surface of the specially-shaped filtration material using a filtration additive, allowing the machine to perform high-precision coolant filtration.
Additive that has been dirtied through filtration is detached from the filtration material by air using a backwash process, and is discharged after desiccation.
This process maintains reliable filtration functionality at all times.
| Model | Filtration area | Processing rate (water-soluble ) |
| --- | --- | --- |
| NASS-1 | 0.2 m2 | 15 L/min |
| NASS-4 | 0.4 m2 | 30 L/min |
| NASS-10 | 1.0 m2 | 80 L/min |
| NASS-30 | 3.0 m2 | 240 L/min |
| NASS-50 | 5.0 m2 | 400 L/min |
| NASS-80 | 8.0 m2 | 500 L/min |